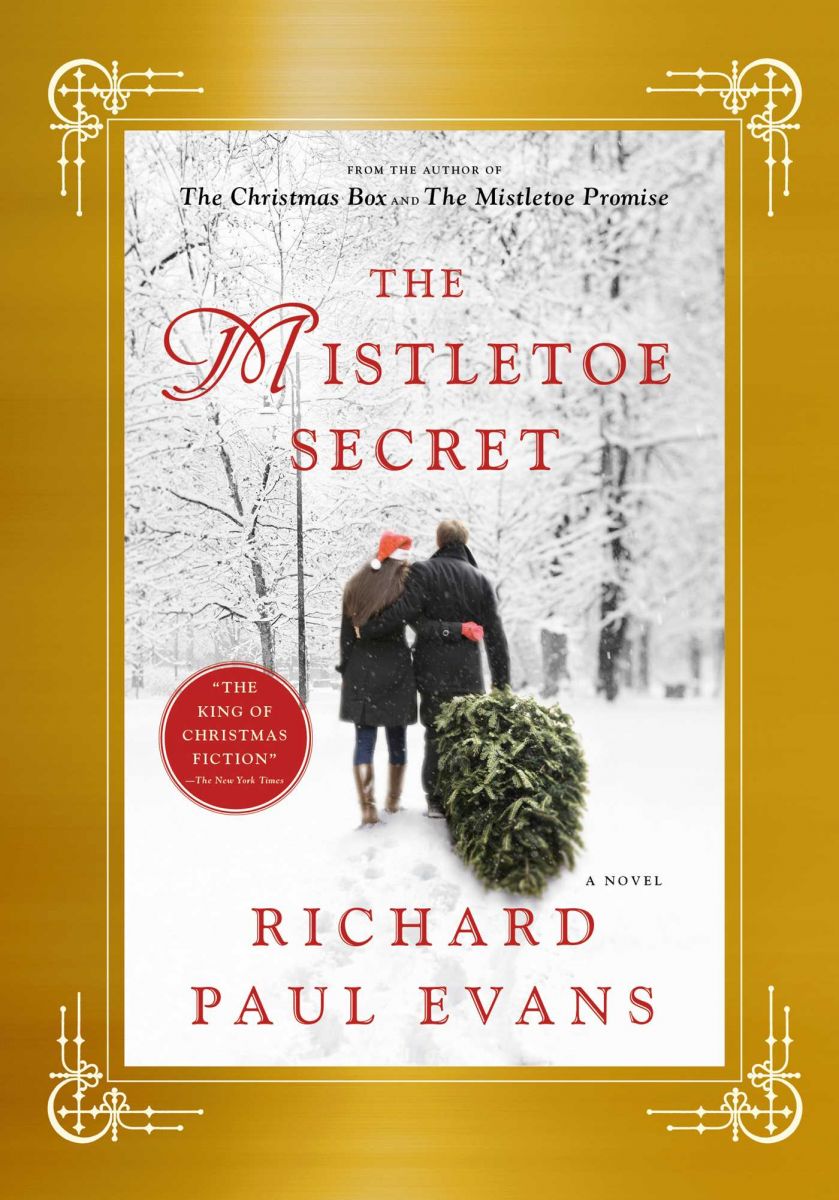 The Mistletoe Secret
By: Richard Paul Evans
Reviewed by: Georgia Rindler
The Mistletoe Diner is located in Midway, Utah, a small town southeast of Salt Lake City. Aria waits tables at the diner. Divorced and with no family in town, she is extremely lonely and has recently started writing her feelings in a blog intended for no one in particular. She just wants the universe to know how she feels.
Alex Bartlett (like the pear) lives in Daytona Beach, Florida and works as a salesman for Traffix. He sells traffic management systems to his clients in the northwestern part of the United States. He traveled a lot, which did not fare well into his marriage. His wife, Jill decided she wanted something different, took money from their savings and left. That was almost a year ago. At the urging of his friends Nate and Dale, Alex decides to try online dating. After filling out the survey and entering his credit card number for a ninety-day subscription, Alex randomly types lonely into a search engine. There he finds LBH. She posts her feelings, often writing thought provoking views on life. After a few weeks, Alex is captivated by this mysterious blogger. He has to find her.
Rereading her posts, he does some detective work. She was always online after midnight. Could she be in a different time zone; possibly in his sales territory?
She mentioned mountains several times, but that could still be almost anywhere.
Then he hit pay dirt. She wrote of her little town holding a Swiss Days festival in September. Googling "Swiss Days" he came up with results of three cities; Berne, Indiana, Midway, Utah, and Santa Clara, Utah. More research on this event made Midway, Utah the only possible location. While Alex contemplates what to do with this information, LBH makes her last entry. She plans on leaving in a couple of weeks. If he doesn't find her now, he never will. He books a flight to Utah.
Upon arrival, Alex realizes he is unprepared for cold, snow or mountainous driving. He feels a bit claustrophobic entering the mouth of the canyon on the snow covered highway. Reaching his destination at Midway's Blue Boar Inn is a relief. His decision to stay at the quaint establishment proved beneficial to his search. The innkeeper, Ray Niederhauser befriends him and offers helpful suggestions in finding LBH. He first offers the local phonebook. Being a town with a population of less than 5,000, Midway's phone book could be the answer. Working through the list of last names beginning with H, Alex narrows down eighteen possibilities. The search begins.
While working on the list and crossing off one name after another, Alex finds his way to the Mistletoe Diner where he meets Aria. They hit it off and she shows him around the town. Suddenly finding LBH does not seem so important.
But he continues with the search he started while enjoying time with Aria. As Alex nears the bottom of the list, Ray comes up with the answer; LBH is not in Midway. She's a masseuse living in the nearby city of Heber with a studio in Midway. Her name is Lynette Hurt and her husband was killed in a tractor accident. Her maiden name was Bucher. He gives Alex her number. After his first massage and a bit of chit-chat, Alex knows he's found the person he came looking for. Lynette has no children, no family in town, and is active on social media. She also has a blog; she writes for self-therapy.
He has found LBH. But what about Aria?
The Mistletoe Secret is part of the Mistletoe Series by Richard Paul Evans. Each is a separate story with different characters. They can all be found in the fiction section of the library; FIC EVA.
January 2017